Where to download user manual:
Please go to www.pipo.cn, go to "product", select the model,and select "service support", you will find user manual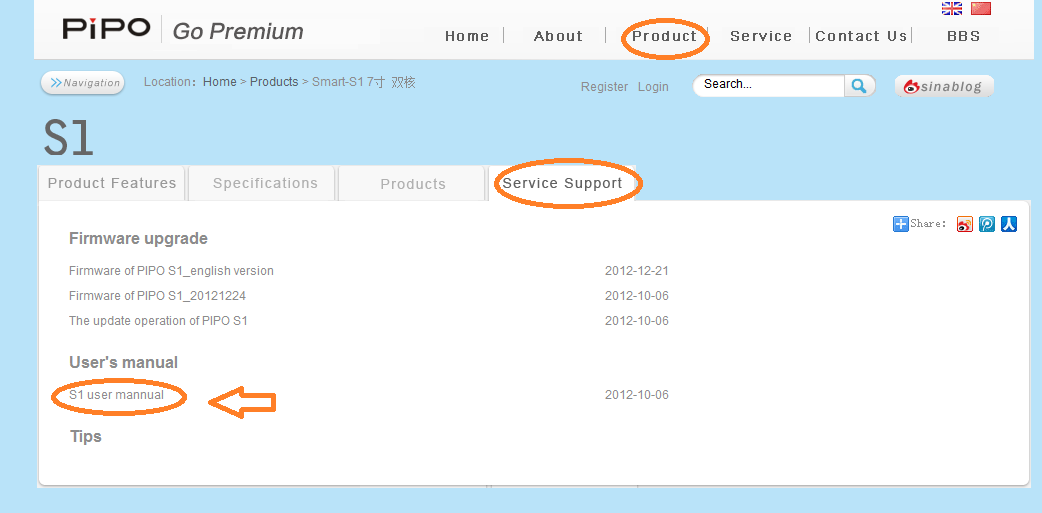 How to update firmware?
Please watch: http://youtu.be/qNAgJaLvQKM
Tablet can not be connected to WIFI?
1.make sure the WiFi router works properly.
2.Try to move closer to the WiFi spot .
3. Make you enter the correct user name and password.
Some of the games cannot be installed on the tablet ?
A: There are some compatibility issue of Android games. We cannot gurantee to support all of the games/apps you downloaded.

System hangs ?
A: press the power buttom and hold 10 seconds to reset or pin the re-set hole to reset it and power on again.
Why my tablet cannot read 32GB micro SD card?
A: Please format the TF card with long format, don't select quick format
and make sure to format it with FAT 32

Why can't I charge the tablet?
A: Please make sure the charger is the original shipped by us.
We don't gurantee our tablets to support all of the gerneric charger in the market.
Especially M1 and S2, you can only use the charger shiped by us.

What is the advantage of RK3066 CPU ?
A:Rockchip RK3066 is based on ARM cortex A9, dual core, with 1.6Ghz . It is built-in qual core Mali 400 GPU.
The CPU performance is much better than other dual core CPU. You an feel big difference when you play 3D game or watch video

Can I buy one piece or small quantity ?
If you are the end user , please buy from these web sites with PiPO brand:
www.dinodirect.com
www.pandawill.com
But not all models are available in these sites。
I set the password , but I forgot my password, how to cancel the password?
Solution 1: If you have already logged on the the tablet with Google account, you can reset the password by your Google account and password.
Solution 2: You have to re-install the firmware, but all of the data will be lost
Can I USE an external 3G USB donge (modem) on the tablet?
Answer: Android system is not like Windows system,you can not install the driver by yourself. Without installing the driver, the tablet can not recognize the USB dongle. However, we have pre-install some drivers into the Android system.
These are the ones we have test , you can try. But we don't guarantee, because Huawei/ZTE may change the hardware and in different country the hardware maybe different.
EVDO EC122 EC122 HUAWEI
EVDO EC1260 EC1260
EVDO EC1261 EC1261 HUAWEI
EVDO EC189 EC189
WCDMA E1750 E1750 HUAWEI
WCDMA E261 E261 HUAWEI
WCDMA MF190 MF190 ZTE
After recovery to the factory default setting, the USB port doesn't work?
Answer: Please power off and power on again.
After factory data reset, the language changed to Chinese, how can I change it back to English or my language?
Answer: Please follow the steps as below: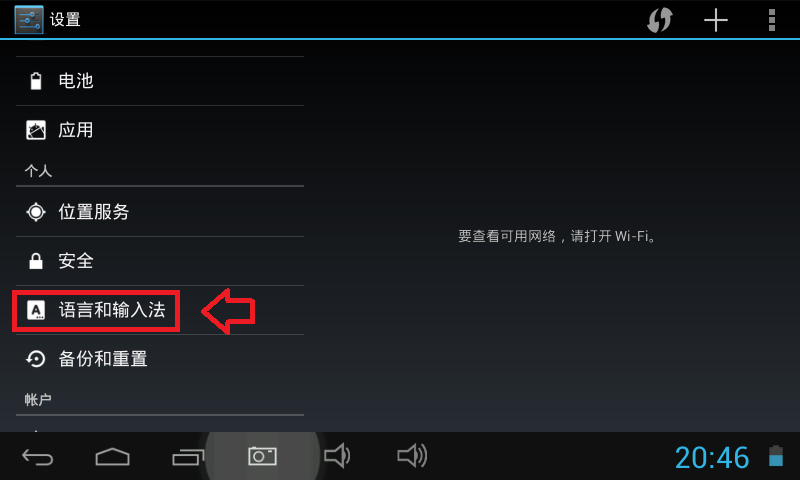 You can select your language now.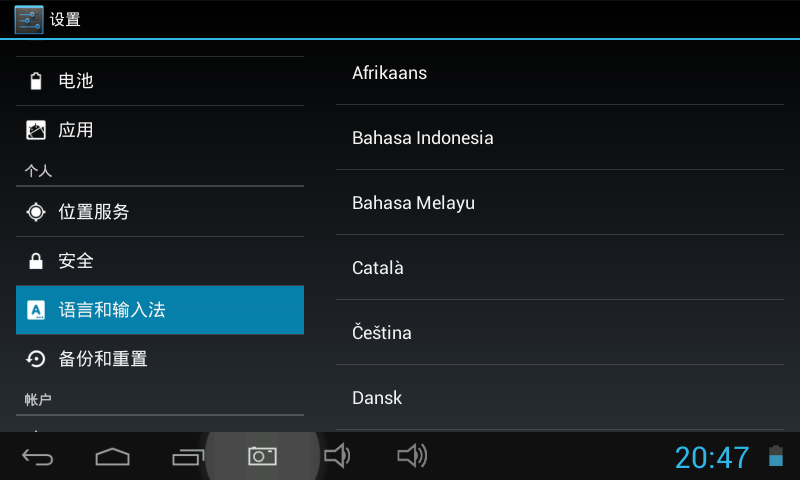 You can also try to update the English firmware . The default language will be English and will not change to Chinese any more
Re-start after you update the firmware
After you update firmware, please power off and re-power on the device.
This will make the device run more stable.
(Like Windows , if you install some software, the Windows system will ask you to re-start the computer. )
M6/M8 pro/M9 pro /M7 pro/U8, there are 2 options of launcher(launcher/PiPO launcher). If I select one of launcher as default, how can I change the default launcher?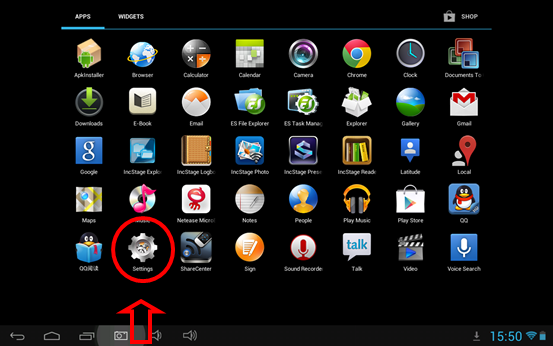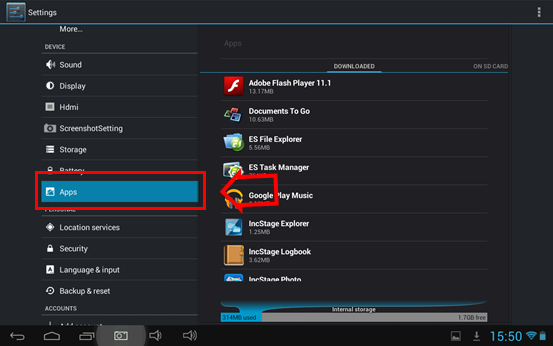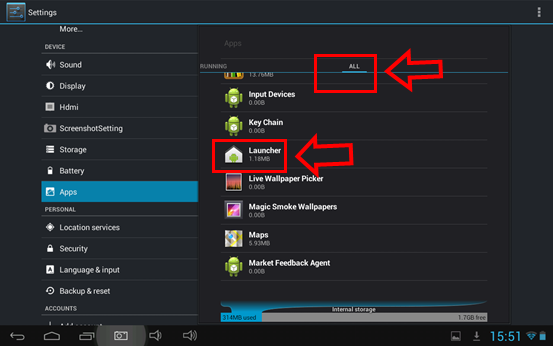 clear defaults
recover now
For Windows tablets, how to update Win8.1 to Win10 ?
To support Win10, we have to make a new Bios and drivers for Win10
We are still making the new Bios and drivers and will release one by one.
Please don't update right now until the Bios and drivers are ready.